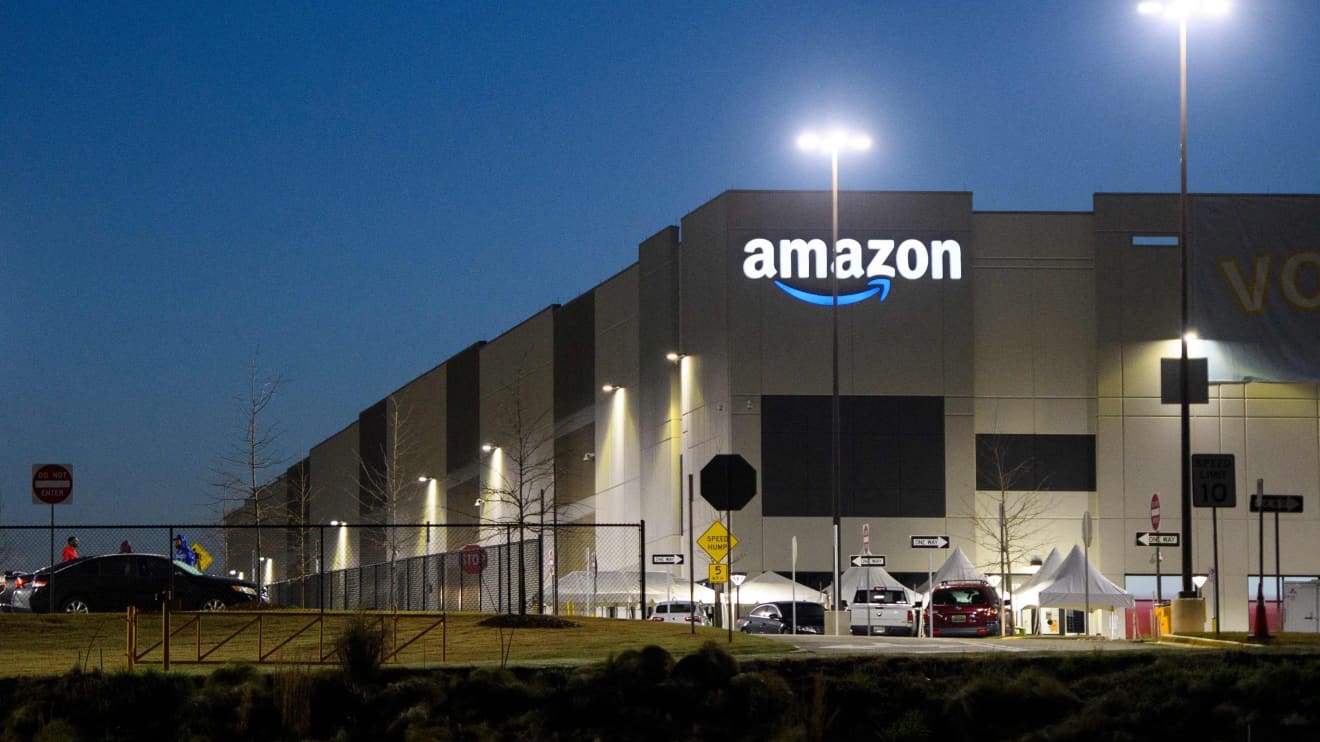 Amazon.com Inc. is expected to deliver a profit for its holiday quarter, but not enough to offset its losses from earlier in 2022.
Even with Amazon
AMZN,
+4.93%
projected to report about $2 billion in net income for the December period, the company is on track to post about $1 billion in losses for the full year. That would mark the company's first annual loss since 2014.
See more: Amazon expected to post first unprofitable year since 2014 and worst loss since the dot-com bust
Investors will learn more about how Amazon navigated more challenging economic conditions when the e-commerce giant announces its fourth-quarter results after Thursday's closing bell. The report comes on day when Wall Street will get a good barometer on the world of Big Tech, since Apple Inc.
AAPL,
+2.25%
and Alphabet Inc.
GOOG,
+6.08%
GOOGL,
+6.33%
are also on the docket.
Here's what to expect from Amazon's upcoming release.
What to expect
Earnings: Analysts tracked by FactSet expect Amazon to report 17 cents a share in adjusted earnings, down from $1.39 a share in the year-earlier period. According to Estimize, which crowdsources projections from hedge funds, academics, and others, the average estimate is for 21 cents a share.
Revenue: The FactSet consensus calls for $145.7 billion in December-quarter revenue, ahead of the $137.4 million in revenue that Amazon logged a year before. Those contributing to Estimize are looking for $145.8 billion in revenue on average.
Stock movement: Amazon shares have fallen after seven of the company's last 10 earnings reports, including a 6.8% decline following the most recent report. The stock is off 30% over the past 12 months, while the S&P 500
SPX,
+0.91%
has lost 9%.
Of the 54 analysts tracked by FactSet who cover Amazon's stock, 50 have buy ratings, three have hold ratings, and one has a sell rating, with an average price target of $132.30.
What else to watch for
Amazon is exposed to both the retail and cloud segments, and both of these are "likely to be challenged," according to Evercore ISI analyst Mark Mahaney.
Within retail, there seem to be conflicting trends afoot. On one hand, Evercore's holiday survey found that people moved back to online and mobile shopping this past season, which Mahaney said "contrasts sharply with the '21 holiday re-opening trends." Amazon "is the clear winner across almost every shopping category in terms of consumer spend intentions," he added.
At the same time, however, there was a "high level of macro concerns and belt tightening" that came through in the Evercore survey, Mahaney continued.
He noted that Microsoft's recent report showed that spending within the cloud industry " is decelerating at an accelerating pace," a trend he sees as "a notably negative read-thru for AWS," Amazon's cloud-computing business.
Don't miss: Meta's 'meteoric' shift could power stock to its best day since 2013
Lloyd Walmsley of UBS is taking a measured view in setting estimates for AWS at the start of 2023.
"For 1Q, we do see potential for a slightly less severe decline at AWS given it is seasonally less of a big [sequential dollar growth] story but we nonetheless feel like more caution is warranted around 1Q," he wrote.
Barclays analyst Ross Sandler highlighted that Shopify Inc.
SHOP,
+6.92%
and Salesforce Inc.
CRM,
+1.53%
put out data around the "Turkey-5" shopping period, which looked "encouraging vs. the gloomy outlooks shared in October from Amazon and eBay."
Shopify on Black Friday: 'Cha-ching!'
"We think underlying productivity is likely to improve noticeably in 2023 as the company laps some of the non-wage inflation and brings fixed costs down (infra and headcount)," he added.
Amazon recently announced plans to lay off 18,000 workers. The move showed that the company "is starting to put an emphasis on taming its cost structure," according to Wedbush analyst Michael Pachter.