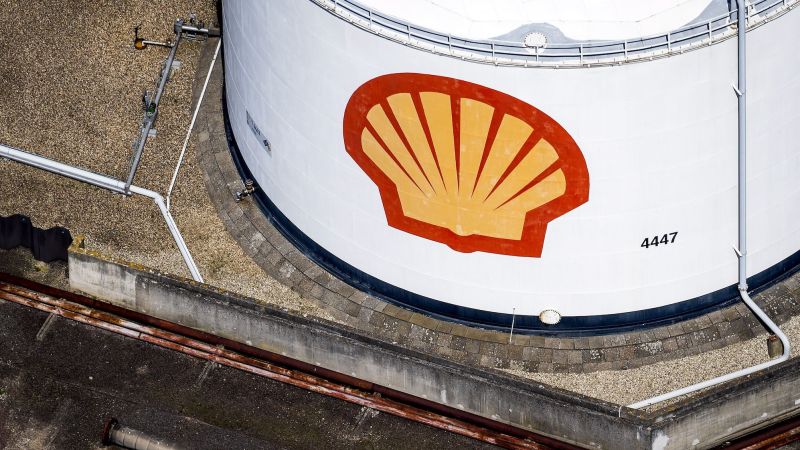 Hong Kong/London
CNN
 — 

Shell made a record profit of almost $40 billion in 2022, more than double what it raked in the previous year after oil and gas prices soared following Russia's invasion of Ukraine.
Europe's largest oil company by revenue reported adjusted full-year earnings of $39.9 billion on Thursday — more than double the $19.3 billion it posted in 2021 — driven by a strong performance in its gas trading business. The company's stock was up 1.7% in London.
The company reported $9.8 billion in profit in the fourth quarter. Just over 40% of Shell's full-year earnings came from its integrated gas business, which includes liquified natural gas trading operations.
Shell CEO Wael Sawan said the results "demonstrate the strength of Shell's differentiated portfolio, as well as our capacity to deliver vital energy to our customers in a volatile world."
The earnings are the latest in a series of record-setting results by the world's biggest energy companies, which have enjoyed bumper profits off the back of soaring oil and gas prices.
ExxonMobil this week posted record full-year earnings of $59.1 billion. Last month, Chevron

(CVX) reported a record full-year profit of $36.5 billion.
That has led to renewed calls for higher taxation. Governments in the European Union and the United Kingdom have already imposed windfall taxes on oil company profits, with the proceeds used to help households struggling with rising energy bills.
Shell said it expected to pay an additional $2.3 billion in tax related to the EU windfall tax and the UK energy profits levy. The company paid $13 billion in tax globally in 2022.
Shell

(RDSA) also announced another $4 billion share buyback program and confirmed it would lift its dividend per share by 15% for the fourth quarter.
— This is a developing story and will be updated.