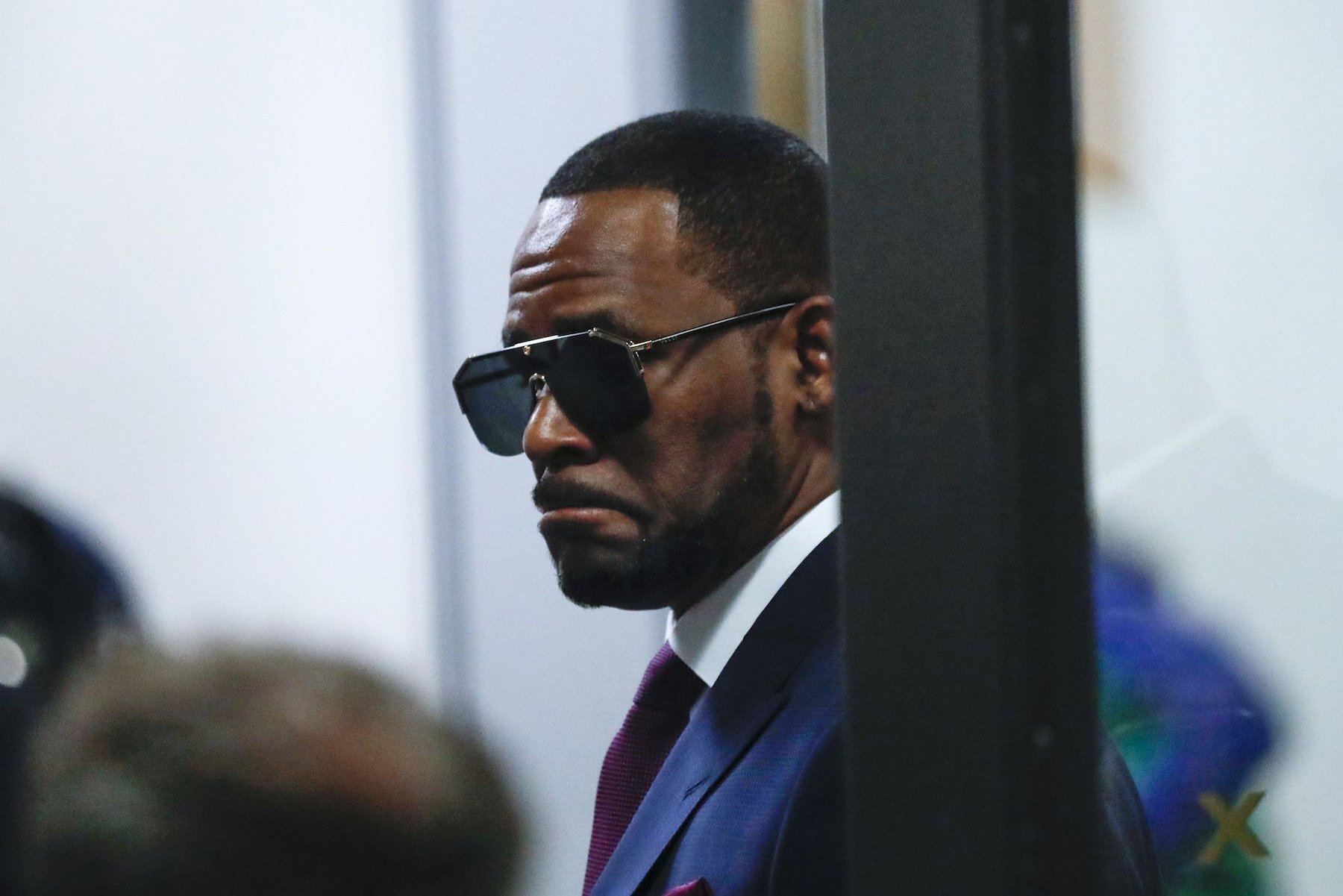 Disgraced musician R. Kelly and his legal team have been fighting for his freedom since 2019 when he was arrested on federal sex abuse charges. His latest case involving some charges was a legal victory for Kelly and his representatives, as the prosecutors in the case decided to drop the charges they were bringing against the "I Believe I Can Fly" singer.
R. Kelly received a 30-year sentence in 2022
R. Kelly's charges were brought in the aftermath of Lifetime premiering its docuseries Surviving R. Kelly, which chronicled Kelly's years of abuse in the words of some of the survivors themselves. After Surviving R. Kelly, Kelly was charged in Chicago with 10 counts of aggravated sexual abuse in February 2019, followed by another 11 charges in May. (In March 2019, he gave his now-infamous interview with Gayle King where he asserted his innocence, exclaiming, "I'm fighting for my f***ing life.") In July 2019, a Chicago grand jury indicted him on 13 counts, including child pornography, enticement of a minor, and obstruction of justice.
In 2021, a New York jury found Kelly guilty on charges including sexual exploitation of a child, racketeering, bribery, and sex trafficking. The jury found that the prosecutors proved Kelly was at the head of a criminal conspiracy to recruit and coerce girls, boys, and women into sex. In 2022, he received a sentence of 30 years in prison.
R. Kelly's abuse charges in Chicago were dropped
Kelly has continued to face charges after his sentencing in New York, including a case in Chicago involving the sexual abuse of four people, three of whom were minors. But in January 2023, the prosecutorial team decided to drop the charges.
According to the Associated Press, Cook County State's Attorney Kim Foxx announced that she would ask a judge to dismiss the indictments Kelly was facing. Foxx, who back in 2019 had asked women and girls with stories about Kelly to come forward so she could bring charges against him, acknowledged that her decision "may be disappointing" to his accusers who told their stories.
"Mr. Kelly is potentially looking at the possibility of never walking out of prison again for the crimes that he's committed," the prosecutor said, referring to Kelly's federal convictions. "While today's cases are no longer being pursued, we believe justice has been served."
Reactions to the case being dropped
Kelly's attorney Jennifer Bonjean was "pleased" with the prosecution's decision to drop the charges and leave her client alone. "He only has one life to give. So I don't know how many sentences upon sentences would satisfy people," she said.
Meanwhile, Lanita Carter, who claimed she was sexually assaulted by R. Kelly in 2003, said she was "extremely disappointed" with the prosecutor's decision."I have spent nearly 20 years hoping that my abuser would be brought to justice for what he did to me. With today's announcement, all hope of justice for my case is gone," she said, adding that she trusted Foxx and her office with her story and the hope that she would bring him to justice. "Justice has been denied for me," she said.
In December 2022, Kelly released an album from prison titled I Admit It.