New details were released Wednesday in the arrest of "Dances With Wolves" actor Nathan Chasing Horse, The Associated Press reported.
Accused of multiple sex crimes, Chasing Horse, 46, was taken into custody at his Las Vegas residence on Tuesday. Formal charges have not been filed yet, but the actor is facing one count of sexual assault of a child younger than 16, one count of child abuse or neglect, one count of sexual assault and two counts of sex trafficking.
Records obtained by the AP said Chasing Horse trained all five of his wives, whom he lived with in the Las Vegas residence, to use firearms and told them to "shoot it out" with police officers if they ever tried to "break their family apart." 
He also instructed his wives to take "suicide pills" if that plan failed, which were small white pills, according to information given to police by two women. A former wife also said she believed Chasing Horse's current wives would carry out his instructions if police arrested him.
'DANCES WITH WOLVES' ACTOR NATHAN CHASING HORSE ARRESTED ON SEX ABUSE CLAIMS
During a raid at his home on Tuesday, which followed a months long investigation against Chasing Horse, authorities found memory cards with videos of the sexual assaults, firearms, 41 pounds of marijuana and psilocybin mushrooms, the AP reported Wednesday.
The actor was booked into the Clark County Jail before midnight with no bond on the sexual assault charges. His first court appearance is expected Thursday in North Las Vegas.
Court records do not show a lawyer listed on his behalf, and Las Vegas police told the AP the actor was "unable" to give a jailhouse interview on Wednesday. 
CLICK HERE TO SIGN UP FOR THE ENTERTAINMENT NEWSLETTER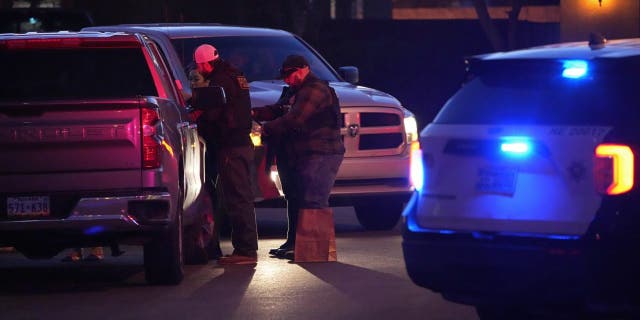 Known for his role as the young Sioux tribe member "Smiles A Lot" in Kevin Costner's award-winning film "Dances With Wolves," Chasing Horse gained a reputation as a "medicine man" among tribes in the U.S. and Canada. He reportedly performed healing ceremonies where he abused his position by physically and sexually assaulting Indigenous girls and women, taking underage wives and ultimately leading a cult.
He is also believed to be the leader of the cult known as The Circle.
Las Vegas police said Tuesday they have identified at least six sexual assault victims, some who were as young as 14 when the alleged abuse took place. The allegations against the actor date back to the early 2000s and were made in multiple states, including Montana, South Dakota and Nevada, where he has lived for almost 10 years.
He is also accused of recording sexual assaults and arranging sex with the victims for other men who paid him.
R. KELLY SEX-ABUSE CHARGES DROPPED BY CHICAGO PROSECUTOR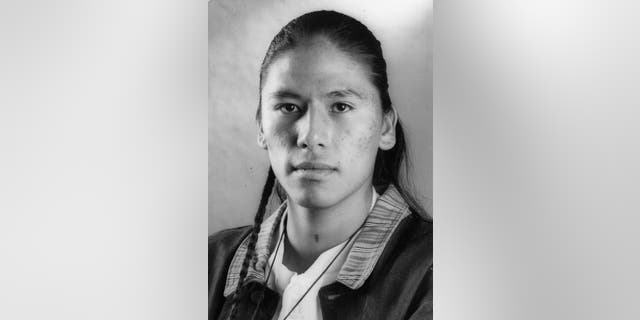 Chasing Horse's arrest comes nearly ten years after Fort Peck tribal leaders voted unanimously to ban him from the reservation in Poplar, Montana, amid various allegations including human trafficking, drug dealing, spiritual abuse and intimidation of tribal members, Indian County Today reported.
In South Dakota, where Chasing Horse allegedly committed some of the crimes, the attorney general's office said it is putting a new focus on crimes committed against Native American people, specifically women and girls.
CLICK HERE TO GET THE FOX NEWS APP
Chasing Horse was born on the Rosebud Reservation in South Dakota, home to the Sicangu Sioux, one of the seven tribes of the Lakota nation.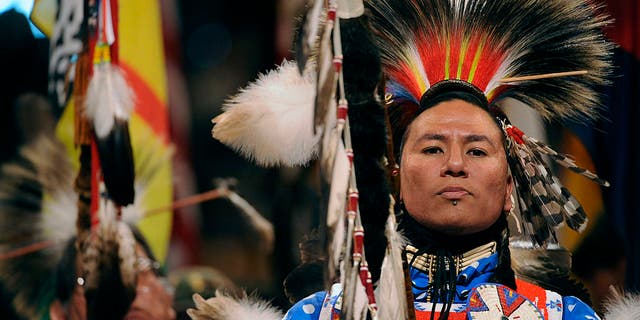 The Associated Press contributed to this report.