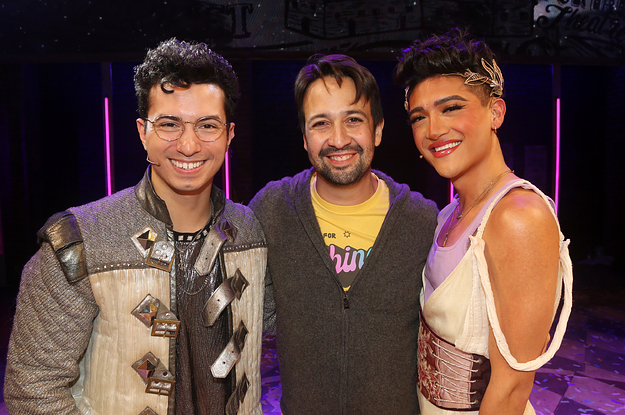 One of the stars of the Broadway musical & Juliet has opted out of consideration for the Tony Awards because of the organization's gendered acting categories. 
In the play, which tells an alternative version of Romeo and Juliet where only Romeo dies, nonbinary actor Justin David Sullivan plays one of Juliet's closest friends, May.  
Sullivan announced on Wednesday that they felt there was "no choice but to abstain from being considered for a nomination this season." Sullivan initially shared their statement with the New York Times on Wednesday before posting to Instagram. The announcement of their decision highlights another example of how nonbinary actors are often excluded from gendered acting categories.
"I could not in good faith move forward with denying any part of my identity to conform to a system and structure that does not hold space for people like me," wrote Sullivan, who uses he/him, she/her, and they/them pronouns. "Although this decision was difficult for me to make, I am hopeful that award shows will learn from this and make meaningful changes necessary to consider, nominate, and award people of all gender identities going forward."