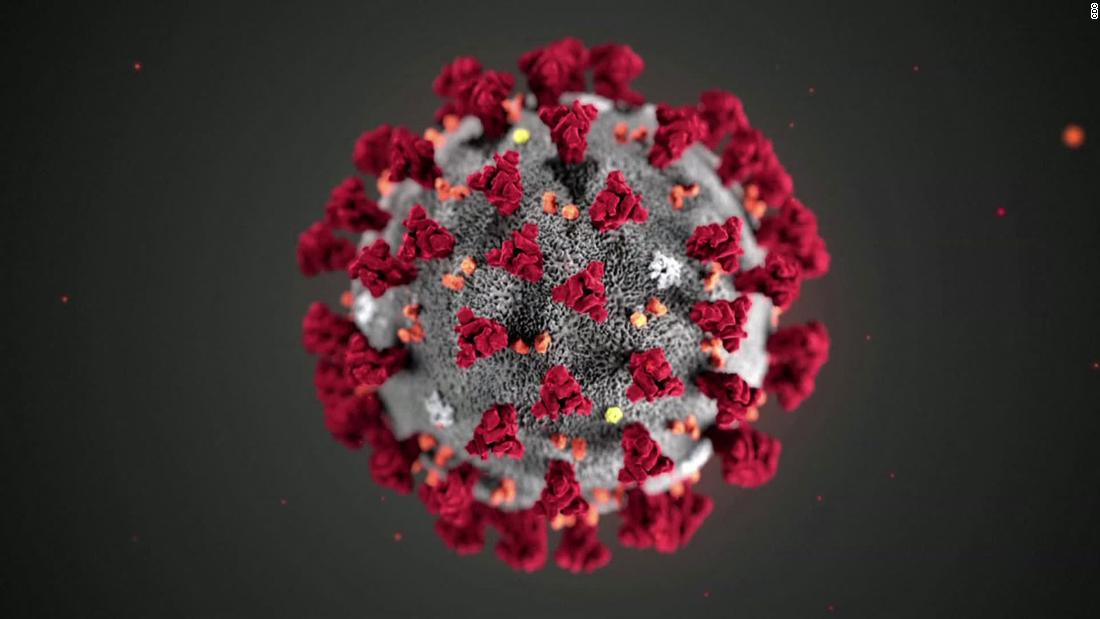 Speaking during a news conference on Tuesday, Tedros said the variant has been detected in 77 countries.
"The reality is that Omicron is probably in most countries, even if it hasn't been detected yet," he added.
On Monday, the UK reported its first death from the variant. It has once again increased its Covid-19 alert level and is accelerating the rollout of booster shots.
As has been the case throughout the pandemic, the United States is running behind Europe in seeing the impact of a new variant.
Omicron went from accounting for 0.4% of circulating virus in the US in the week to December 4 to 2.9% the following week, according to the Centers for Disease Control and Prevention (CDC).
But the rates are already much higher in the region of the country containing New York and New Jersey, The CDC estimates 13.1% of cases there are caused by Omicron, compared to just 2% in the previous week.
Dr. Anthony Fauci, director of the National Institute of Allergy and Infectious Diseases, told CNN on Tuesday that Omicron will become the dominant coronavirus variant in the US , but it's unclear what that will mean for levels of severe disease.
While data, especially from from South Africa, suggests Omicron might be causing milder symptoms than previous variants, public health experts stress it's too early to make firm conclusions.
"Even if Omicron does cause less severe disease, the sheer number of cases could once again overwhelm unprepared health systems," he added.
Fauci said it is unclear why symptoms are milder in South Africa, but it could be because many in the community have been infected before so have some level of protection.
"Whatever it is, the disease seems to be less severe, whether it's inherently less pathogenic as a virus, or whether there's more protection in the community, we're just going to have to see when it comes in the United States," he said.
YOU ASKED. WE ANSWERED.
Q: Can a PCR or rapid test tell me which type of variant I might have if I have Covid-19?
A: No.
Diagnostic tests like PCR tests and rapid antigen tests can help detect whether you've been infected with coronavirus. But they can't tell you exactly which strain you have.
READS OF THE WEEK
Why genomic sequencing is crucial in the battle against the coronavirus
When South African scientists announced they had detected a new coronavirus variant with a worryingly high number of mutations, they were applauded for spotting it so quickly.
The country was praised for having a robust genomic sequencing program, which allowed them to identify the potentially worrying properties of the variant now known as Omicron.
When viruses spread through populations, they mutate. Most mutations don't significantly alter a virus' behavior, but some can be concerning.
Omicron is spreading fast. That's alarming even if it's mild
The Omicron variant is spreading quickly in several countries . Even if it causes only mild disease — and that's far from certain — that could still mean many people end up in the hospital and dying.
Europe's fight against the pandemic is about to get much more dangerous
Several European countries have made vaccines mandatory for parts of the population and imposed restrictions that increasingly target the unvaccinated.
But with around one in three Europeans still unvaccinated, it is not so much hesitancy that governments are battling as outright opposition, with the danger that as regulations get tougher so too will popular anger towards them.
TOP TIP
How to stay safe this holiday season
The Omicron variant has been spreading rapidly throughout the world, so many people are once again pondering how to keep the festivities safe.
"Check the Covid-19 infection rates in your area, just as you would a weather forecast. Keep an eye on Omicron and, importantly, Delta. Be ready to modify plans, though I wouldn't cancel on account of the new variant just yet," she says.
TODAY'S PODCAST