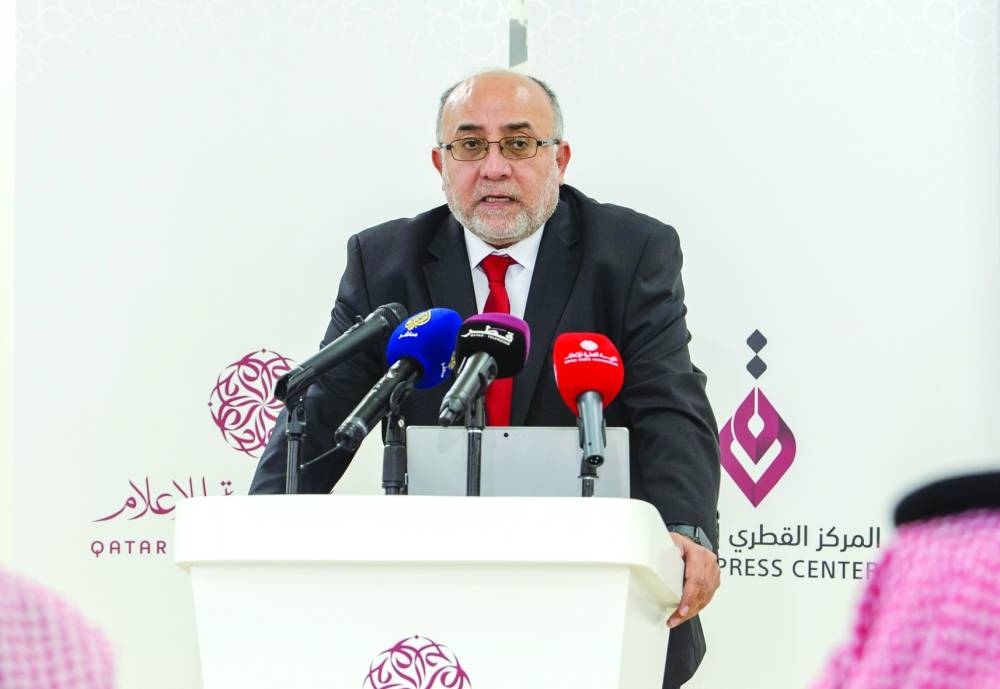 Qatar Press Center (QPC), in co-operation with the Development Department at Qatar Media Corporation (QMC), organised on Tuesday evening a forum presented by Dr Abdullah al-Shayji, professor of political science at Kuwait University. The forum explored the topic 'Regional and international coalitions and challenges and their consequences on GCC security'.
It was held at the QPC headquarters in the presence of Sheikh Khalid bin Abdulaziz al-Thani, Director of the Development Department at QMC, and Faisal Abdulhameed al-Mudahka, CEO of QPC and Editor-in-Chief of 'Gulf Times'.
Dr al-Shayji pointed out that Qatar and Kuwait have presented a good model on the role of small-sized states in mediation and conflict resolution. He stressed that the two nations have been successful in changing the notion that small countries are not effective or influential, noting that both have proceeded to propose suggestions and take decisions that have helped achieve balance at various international levels.
He said Qatar has established a good reputation of being an influential partner and player in various key international and regional issues, and been accepted as a mediator by different parties involved in conflicts. Further, Qatar's hosting of the FIFA World Cup in 2022 was a turning point as the country presented a tournament that is considered the pride of Arabs and GCC countries. He said the success of the country in organising an exceptional tournament made it the best-ever World Cup in history, according to statements by the FIFA president.
Meanwhile, Dr al-Shayji talked about the various alternatives to overcome crises in the GCC region. He said there have been many coalitions involving different counties in the region but most of these failed to achieve the targets they were originally made for. He also spoke about the power of economy in influencing international policies and decision-making, citing China and other key Asian countries as examples.
He added that the huge Asian economic powers are able to change the focus and priorities of the American policies as they are trying to find ways to face such powers.
Eventually, he stressed the need to establish GCC security co-ordination and overcome the differences among the countries, while focusing on the factors that pose risks to Gulf security. He added that it is important to exchange security information among the GCC countries, develop defence systems and avoid counting on alliances that have proven to be ineffective.