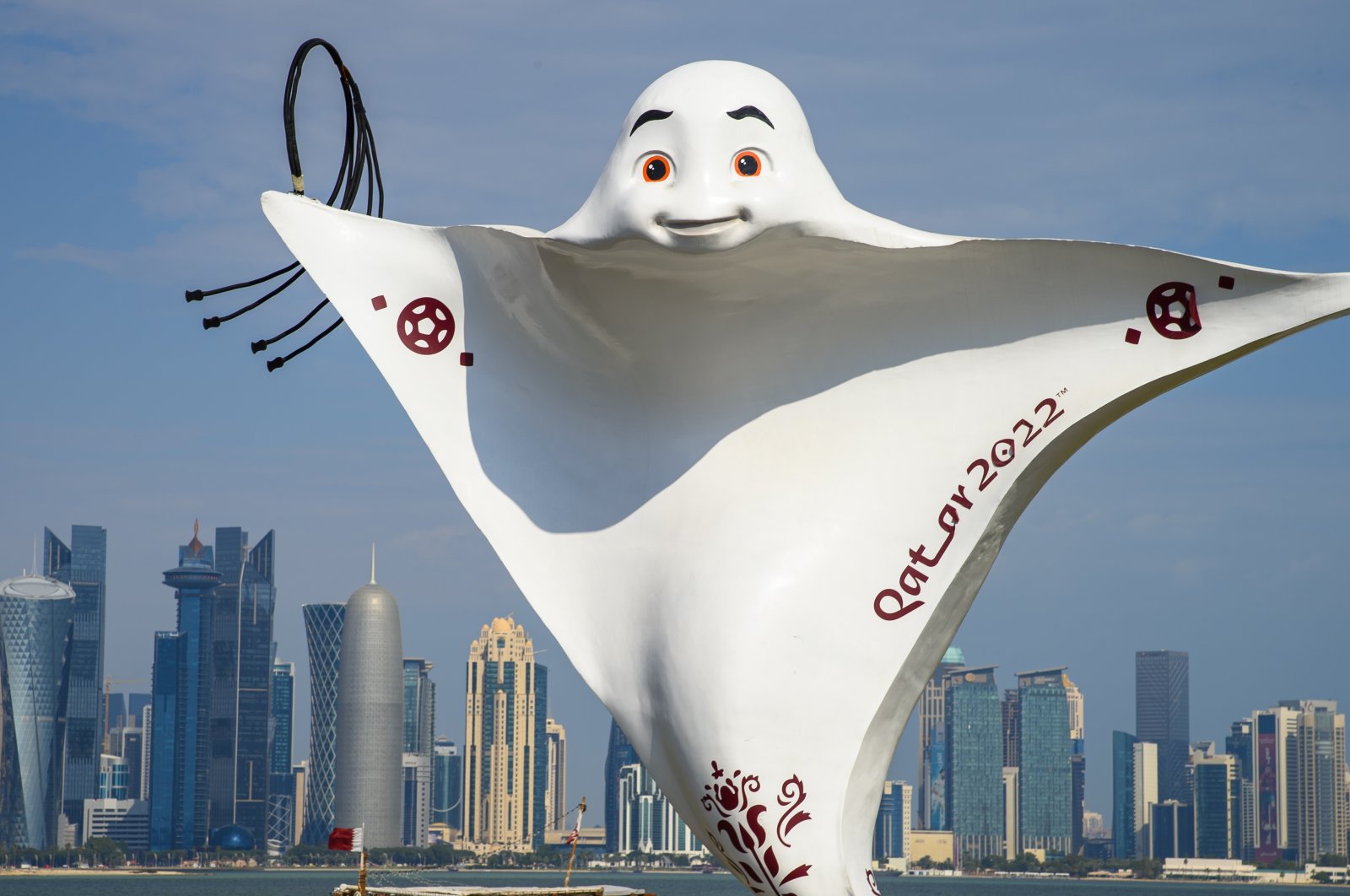 Since the Qatar World Cup ended, we have witnessed an avalanche of praise for every aspect of its planning, organization and implementation. FIFA President Gianni Infantino commented that, in his view, Qatar 2022 was the best-ever World Cup. We have also had a whole host of current and ex-footballers, celebrities, fans, many of whom have been at every World Cup for decades, and just about everybody I know personally, including the usual cynics, were blown away by what we witnessed. This was followed by an online poll by the British Broadcasting Corporation (BBC) a few days ago in which a staggering 78% of people voted for it being the greatest World Cup this century, with Japan/South Korea coming second, with a mere 6% of the vote. There seems to be a near-consensus that what the world has just witnessed has been the greatest ever event in the modern history of world sport.
In this three-part series, I will lay out just how this amazing feat was made possible – from conception to delivery – with the implications it has for Qatar's future. If you're ready, let's start with the first part, the history.
Hosting a World Cup is a project of unimaginable complexity and effort that deserves a huge amount of appreciation. In the spirit of the prophetic tradition that states that the one who does not thank others, does not, in fact, thank God, we should acknowledge the huge efforts from a multitude of different actors from all around the world that made it a success. Thus, everybody from FIFA to the fans, to the players, to the workers and volunteers on the ground who had been preparing for this for more than a decade deserves our appreciation: You've done an astounding job, and the accolades belong to you all. Moreover, this is something that humanity as a whole has benefitted from; in an era that seems to be defined by war, hostility, economic chaos and hatred, we have all enjoyed a brief moment of unity and joy.
Alongside all this, one contribution that deserves special mention is that of the state of Qatar. Many of us who were focused on football may not have realized that this extravaganza was the culmination of an audacious project – one no less astounding than the football and festivities that we have been treated to – that began decades ago. In fact, in order to understand why Qatar considered it a must to host the tournament, we would need to go back to its tribal origins and the conflicts that have occurred intermittently throughout its history. For the sake of brevity though, I will focus on what has happened since 2010 and hope that this will serve as a microcosm of the long history, as what has happened to Qatar over the last 12 years is merely a repetition of what has regularly happened to it throughout history. It is in the understanding of why the bid had to be made, as well as the circumstances under which the hosting of the tournament was made possible, as well as the subsequent history and circumstances under which such a magnitude of work required in order to deliver such a feat of hosting it so successfully was completed that make the achievement all the more astonishing.
The audacious bid
It would have looked to many like a doomed mission from the start; a tiny conservative Arab Muslim state with zero footballing history and no suitable infrastructure making a bid to hold the most prestigious sporting competition on the planet. Even placing a bid to host it looked insane, let alone having any expectation of winning it. But with passion, persistence, and determination – qualities which would be demonstrated by Qatar in a multitude of ways over the next 12 years – this is exactly what it did. Qatar is, of course, a fabulously wealthy country with a tiny, well-educated, and flourishing population that could facilitate the work, and it could be argued that the competition (which included Japan, Korea, and the U.S., who had all hosted the competition in recent years) was not as strong as it could have been, but it was nonetheless an extraordinary achievement. Qatar recognized that this was a cash-strapped, post-financial-crash era, and, at the same time, FIFA was keen to spread the game to all corners of the earth with the World Cup having just been to the Far East and Africa for the first time ever. So it deployed the perfect tactics at exactly the right time in history to win the bid to host the 2022 event, with Russia winning the bid for 2018. The announcement for both was made on the same day.
A gargantuan task
Qatar did have a good history of sound and intelligent financial investment abroad and a solid record of delivery, especially with the construction of the U.S. airbase in Doha as well as its media infrastructure, but hosting a World Cup was on another scale. This was a gargantuan task. Armed with nothing but what some critics called "cash and promises," Qatar embarked upon a campaign to convince the voting nations that it could build an entire network of roads and rail to transport fans between the stadiums, as well as a huge number of hotels to house them. This was to be, in effect, a $220 billion project that would upgrade and even overhaul the entire nation. A combination of skill, good fortune, persuasion and sheer impudence won Qatar the bid. Now came the time to deliver; the historic task of the building had begun.
Qatar made solid progress for the next seven years, partly due to the fact that it had already launched in 2008 its Qatar National Vision (QNV) 2030 and begun work on that plan, which aimed at transforming Qatar from the old gas-based economy into an advanced, knowledge-based society and economy capable of achieving sustainable development while also entering the sphere of international conflict resolution and mediation. Part of this was its National Development Strategy, which ran from 2011 to 2016. Many of the cultural, educational, and infrastructure projects for the QNV such as the new airport, rail system, and a new city North of Doha, known as "sustainable legacy projects," were simply incorporated into the World Cup plan, with the deadline being brought forward by eight years.
The blockade
Then, in the early hours of the morning of June 5, 2017, which happened to also be in the holy month of Ramadan, the world woke up to a shock. With the backing of U.S. President Donald Trump, who was relatively new in the White House and looking to rewrite the rules of American foreign policy in the Middle East, one of which had always been to have the Gulf Cooperation Council (GCC) as a solid and unified pro-American bloc, some of Qatar's neighbors decided to blockade the country by land, sea and air, in an attempt to strong-arm it into making concessions that would strike at its very independence. Two key demands were the closure of its Al-Jazeera television channels and the surrendering of the World Cup project – demands that confirm how hosting the World Cup was not some vanity project, as some of Qatar's detractors have claimed, and that it was in fact something vital to Qatar securing its sovereignty, independence and future aspirations.
Sheikh Tamim bin Hamad Al Thani, Qatar's young and ambitious ruler, knew that to capitulate to these demands would mean a de facto surrendering of the independence of his country, and so he flat-out refused to concede to any of them. For him, Qatar's hosting of the World Cup was far more than the mere hosting of a sports tournament. Just like Al-Jazeera, the hosting of the World Cup was seen as a strategic asset for Qatar – a key element of the nation-building program that would ensure a break from a history of frailty, division and external incursions. A successful hosting would show the world that Qatar could deliver and show Qataris very practically that they could indeed make the transition from being solely an energy producer to a global trade, technological and tourism hub. Sports may seem an unlikely stepping stone to this, but Qatar is a nation very wary of history, and recent history has many examples where the sport has been the catalyst for far greater change. Perhaps the most effective example in this regard is South African President Nelson Mandela's successful plan to host the Rugby World Cup in 1995, which he turned into a platform for national reconciliation that was vital for his nation to utilize to move on from the bitter legacy of apartheid. Türkiye's successful hosting of the 2005 UEFA Champions League Final (incidentally, probably the greatest final ever in the history of that tournament) is another vivid example – with a fledgling Justice and Development Party (AK Party)-led government wanting to showcase to the world a new, dynamic and outward-looking Türkiye and shed the image of the old corruption-riddled one.
Of course, Arabic hospitality is the stuff of legends and no price can be put on an opportunity to introduce Arabic and Islamic culture – in its true form – to the entire globe on such a scale, but Qatar also had its own future in mind when deciding to host the World Cup. This was something that would put the country, which had entered the game to gain global influence far later than the neighboring UAE, firmly and permanently on the world map.
Qatar, therefore, decided not to flinch and bear the consequences, which were severe; the loss of vital goods and services from its neighbors, including the very materials required for the construction of the World Cup infrastructure, poor connectivity with the rest of the world, and far longer flight times in and out of Doha all had an immense impact on its ability to prepare for the World Cup. But Qatar persevered. The blockade ended only in January 2021 after pressure from newly elected U.S. President Joe Biden, who sought to restore America's more traditional relationship with the GCC.
Incidentally, Qatar has prospered from its decision not to submit to the demands and is now in a far stronger position than when it went into the blockade. This is due to it, albeit due to the actions of its foes rather than itself, being forced to discover a new level of autonomy that it could otherwise never have reached. It has formed a solid new security and economic relationship with Türkiye, which assisted in its preparation and management of the World Cup; it can and has reached out to the whole world as potential trading partners rather than being GCC-centric, and, perhaps most ironically of all, it has now become far closer to the U.S. than the blockading nations due to it not having the close relationship with Russian President Vladimir Putin that they do. It would not have been the intention behind the blockade to expedite Qatar's plan to become more self-sufficient and independent, but this is exactly what it has achieved due Qatar being forced to discover new mechanisms of trade.
Moreover, post-blockade, Qatar is now in a position where it can dictate to the GCC the exact terms of its relationship rather than being a junior partner subject disproportionately to the whims and bureaucracy of the larger members.
'Fortune favors the brave'
If all this were not enough, Qatar, like everywhere else, also had to deal with COVID-19, where the whole world was shut down. This has affected the progress of construction projects all over the world with Qatar being no exception, but unlike anywhere else, Qatar had a World Cup to prepare for. Again, somehow, it pulled through the challenge and delivered its project milestones on time. We should not forget that it was only this summer that travel restrictions were fully lifted worldwide and people were no longer required to wear masks or be vaccinated. Some medical authorities had also predicted a large spike in cases again this winter. Had the restrictions stayed in place and had we seen that spike, this World Cup would have been ruined. Of course, this is pure good fortune and has nothing to do with Qatar's own actions, but, as the old adage goes, fortune favors the brave. An additional bonus of a successful post-COVID-19 World Cup would be to confirm that the world was once again open for business and to restore humanity's confidence in travel after the pandemic had severely affected it.
So, with the worst of the COVID-19 pandemic seemingly over, and with all the previous challenges seemingly overcome, Qatar was ready to make history and host the tournament. But there was one last surprise in store, which I will address in the second part of this series.