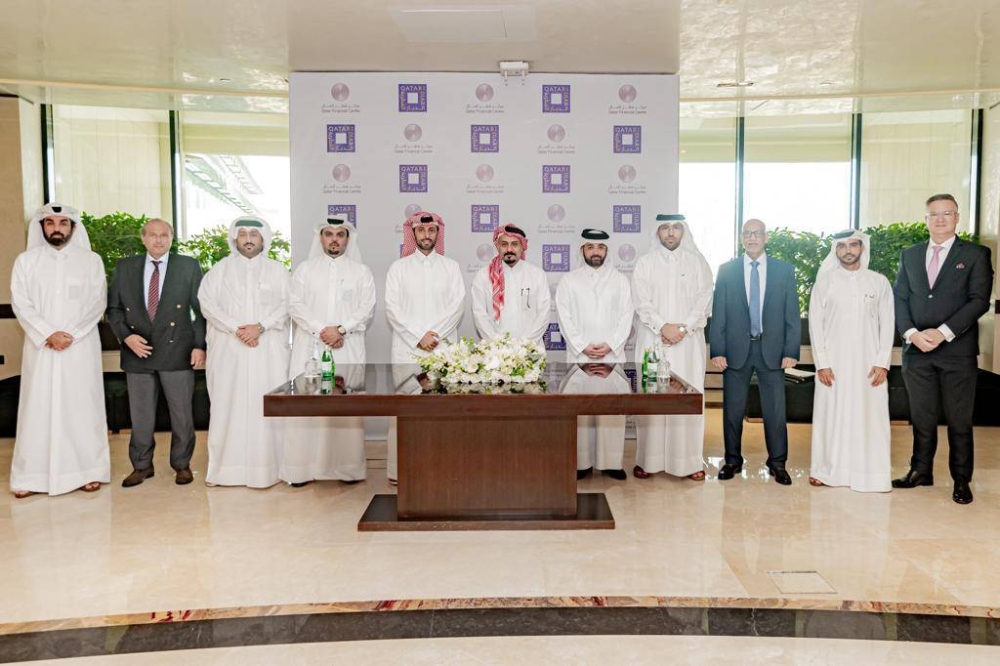 Qatari Diar Real Estate Investment Co. and the Qatar Financial Centre Authority (QFCA) have signed a lease agreement for the relocation of the QFCA's headquarters to Lusail Boulevard. The agreement includes the lease of around 6200 square meters of office space in one of the state-of-the-art buildings located in Lusail Boulevard and the actual relocation of the QFCA to its new state-of-the-art premises is expected to take place during the first half of 2024.
The agreement was signed by Eng. Abdullah bin Hamad Al-Attiyah, CEO Qatari Diar Real Estate Investment Co., and Mr. Yousuf Mohamed Al-Jaida, Chief Executive Officer and Board Member, QFCA.
Commenting on the signing of the agreement, Eng. Abdullah bin Hamad Al-Attiyah, CEO of Qatari Diar, said: "We are delighted to sign this agreement today with QFCA, one of the key drivers of Qatar's economic growth. We are also pleased that QFCA has selected Lusail City, and Lusail Boulevard in particular, as the new location for its headquarters, joining a highly distinguished group of governmental institutions and bodies. This will truly enhance the overall competitive advantage of the city as an ideal destination for businesses in Qatar".
He added: "Selecting Lusail Boulevard, which has become one of the most attractive destinations in the State of Qatar, for QFCA's headquarters promotes Lusail City as a prime destination for businesses and financial services. It's also a significant step that adds a strong advantage and increases the value of the numerous investment opportunities within the city. Furthermore, moving to the new headquarters will allow QFCA to be close to major financial institutions such as Qatar Central Bank (QCB), Qatar Investment Authority (QIA) and Qatar National Bank (QNB), in addition to other financial institutions and entities that have recently relocated to the area".
For his part, Yousuf Mohamed Al-Jaida, Chief Executive Officer, QFCA said: "The Qatar Financial Centre Authority is pursuing an ambitious growth strategy, built on our mission to promote Qatar as a leading commercial hub on the world stage. Through the signing of this lease agreement with Qatari Diar, we are pleased to announce the Qatar Financial Centre Authority's strategic relocation to Lusail's Commercial Boulevard, a modern, commercial district at the heart of Qatar's future city and the first smart city in the region. As the country's largest sustainable development, our integration into Lusail also echoes our shared commitment to a sustainable future."
"The new premises will provide greater space for networking and collaboration with all our existing QFC Firms as well as our business partners and prospective clients. This strategic move will enable us to draw on Lusail's state-of-the-art infrastructure, unparalleled connectivity and unique investment opportunities, as the city develops into a premier destination for Qatari and foreign businesses as well as international brands.".