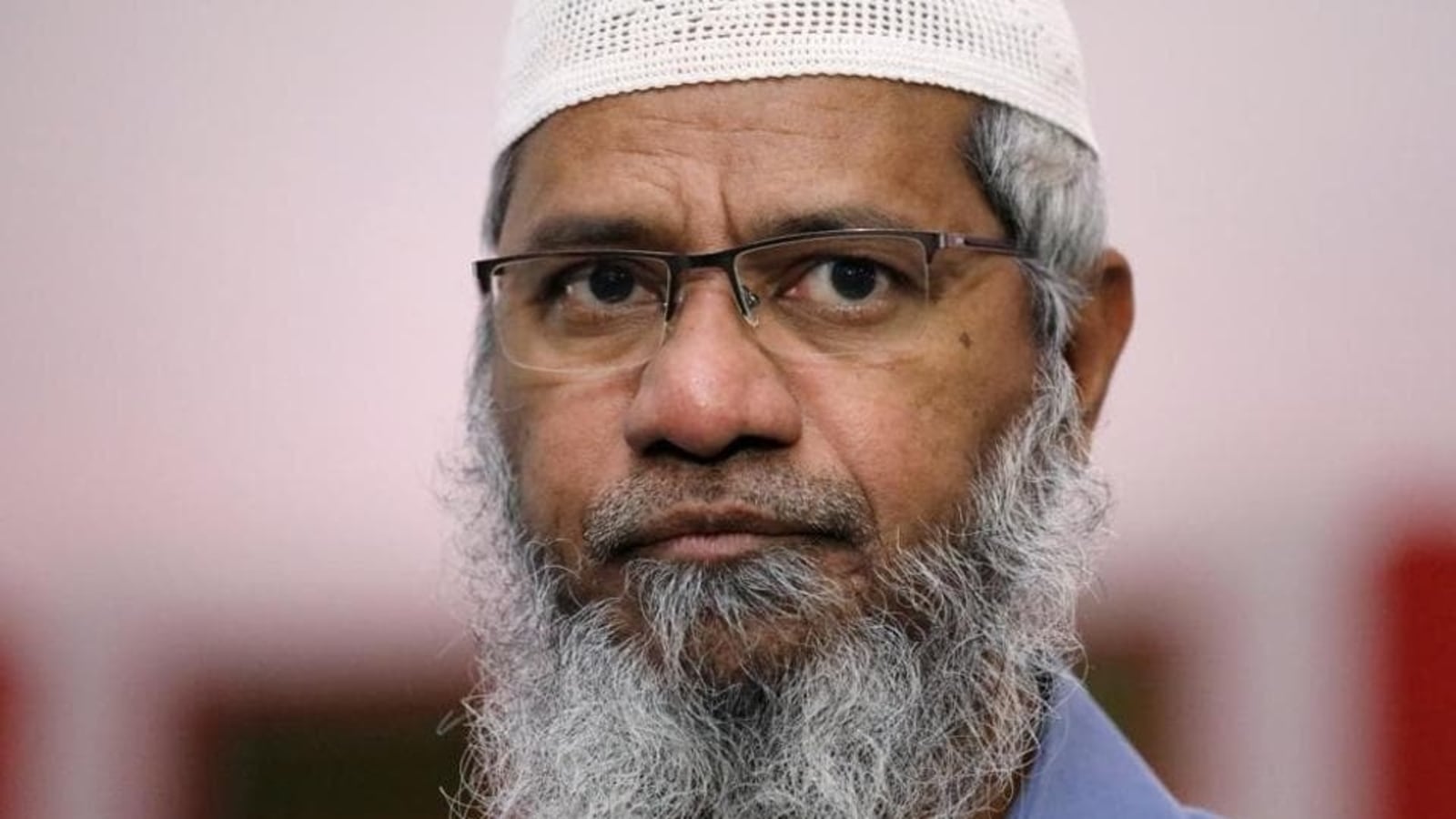 The Narendra Modi government on Thursday said it has raised the issue of fuigitive Islamic preacher Zakir Naik with the Qatar authorities, this after reports of him receiving an invite for the 2022 FIFA World Cup by Doha sparked a controversy.
"The issue of Zakir Naik being wanted has been raised with Qatar", Arindam Bagchi, spokesperson, ministry of external affairs, was quoted by ANI.
"Qatar has told India that no invitation was extended to Zakir Naik to attend the FIFA World Cup 2022", Bagchi added.
Hindustan Times was the first to break this story yesterday that The Modi government had clearly told Doha that New Delhi would be forced to call off the visit of Vice President Jagdeep Dhankhar to attend the FIFA World Cup opening ceremony if the reports of Naik being formally invited for the event was true.
Qatar through diplomatic channels informed India that no invitation was extended to the banned Islamic preacher and the entire 'disinformation' campaign was being carried out to spoil ties with India. Dhankhar did attend the event on November 30 and left for India the next day after meeting the Indian blue collar workers who helped build the stadiums for the marquee event.
Zakir Naik is wanted in India for money laundering and hate speech charges. He fled India in 2016 after terrorists who attacked a cafe in Dhaka and killed 22 people, said they were his admirers. In November that year, the Centre banned him and his organisation Islamic Research Foundation for five years. He is currently in Malaysia and has secured a permanent residency.
In March this year, the Ministry of Home Affairs (MHA) declared his IRF an unlawful organisation under UAPA. India has also sent a request to Malaysia for Naik's extradition as he is believed to have been involved in the 2020 Delhi riots.
He is banned in the UK and Canada for his hate speeches and is among the 16 banned Islamists in Malaysia.
Trending Topics to Follow