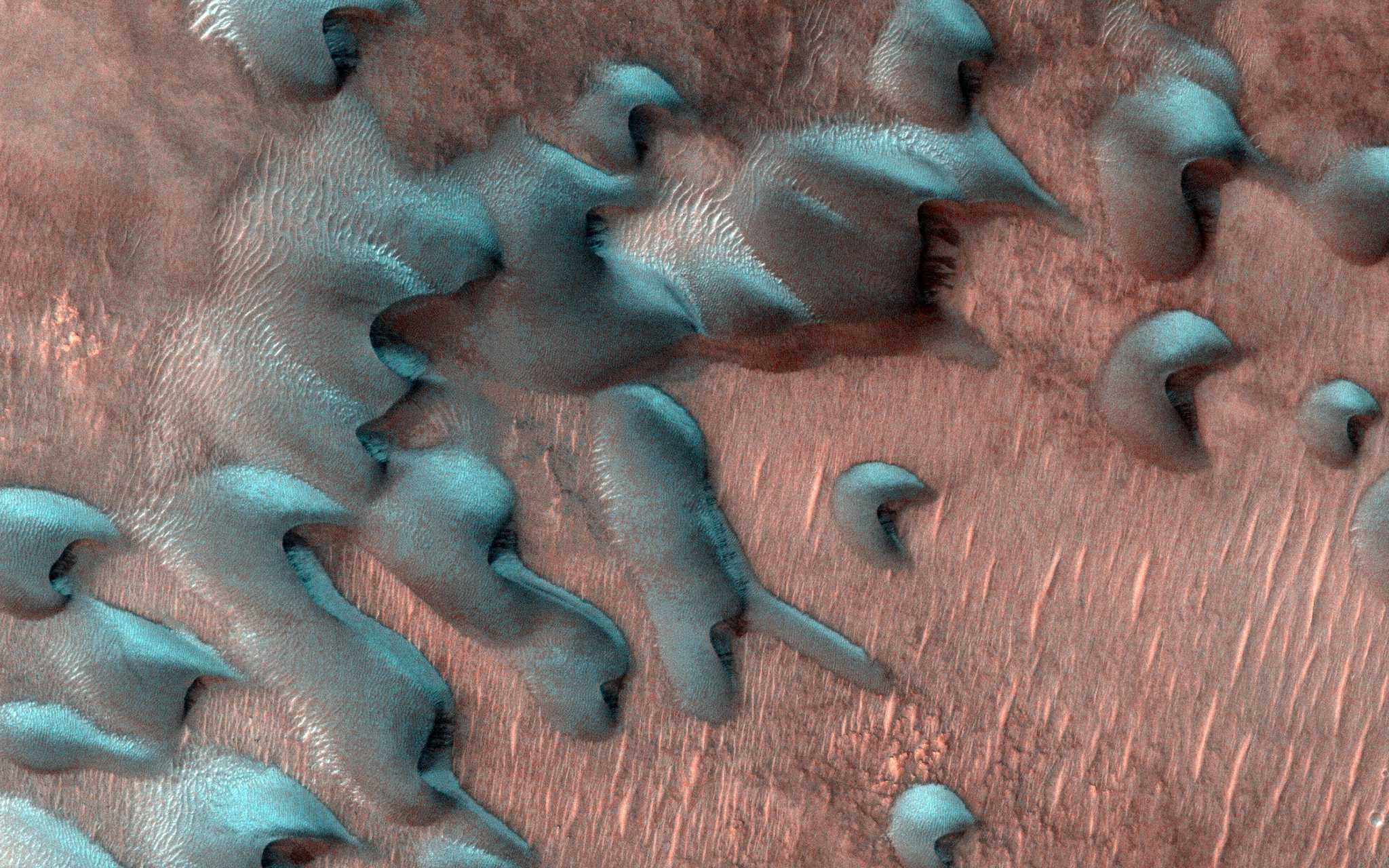 The Bay Area is in the middle of a frigid
cold snap, driven by a blast of icy Arctic air.
But winter temperatures on Mars can drop over 200 degrees lower. Amid these bitterly cold conditions, the Red Planet develops ice, frost and — at its coldest extremes — several feet of snow.