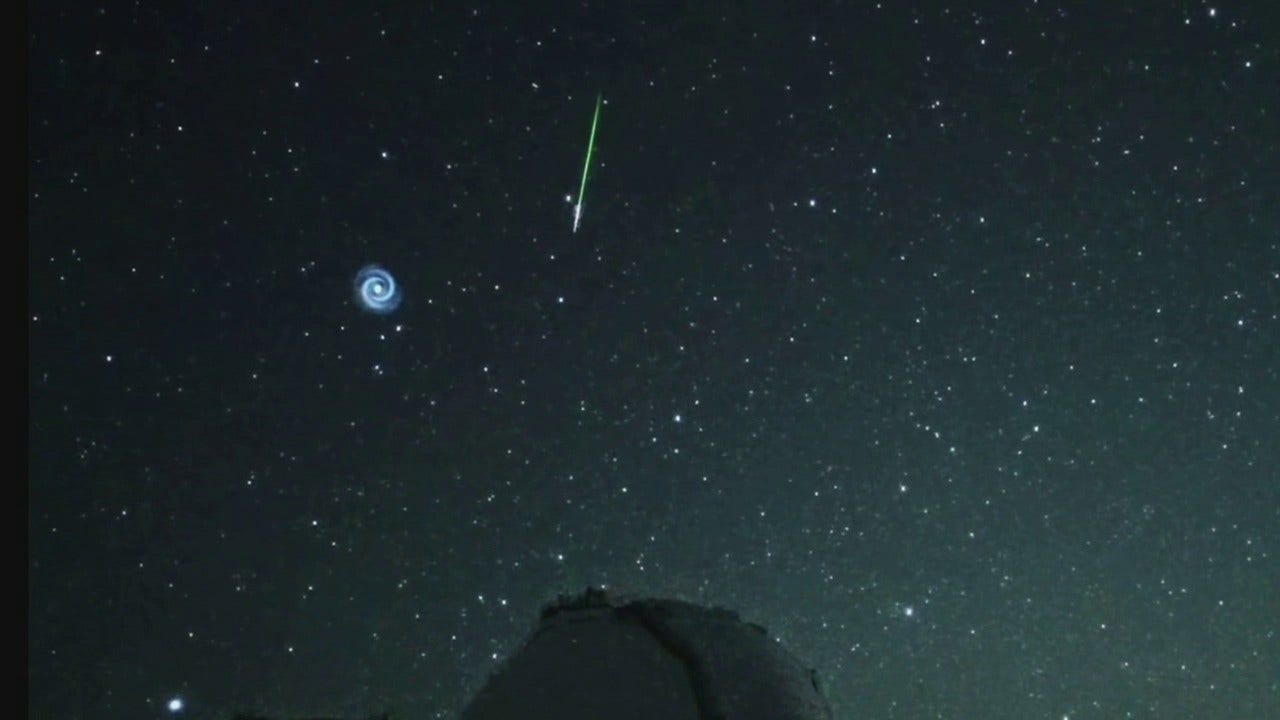 A strange spiral was caught on video over Hawaii on Jan. 18. 
The official Twitter account of the Subaru Telescope on Maunakea, an optical-infrared telescope operated by the National Astronomical Observatory of Japan, guessed what the source of the phenomenon might be. 
"On Jan 18, 2023 (HST), the Subaru-Asahi Star Camera captured a mysterious flying spiral over Maunakea, Hawaii," it wrote. "The spiral seems to be related to the SpaceX company's launch of a new satellite."
A caption alongside the footage said SpaceX had launched a new satellite earlier in the day. 
NASA CAPTURES PHOTO OF 'BEAR'S FACE' ON THE SURFACE OF MARS
The Elon Musk-owned company livestreamed the Falcon 9 rocket launch of the Global Positioning Satellite III space vehicle 06 mission early that day. On the next day, SpaceX launched more than 50 Starlink satellites to orbit from California.
MORE THAN 3 BILLION STAR, GALAXIES ARE CAPTURED IN A MASSIVE NEW SURVEY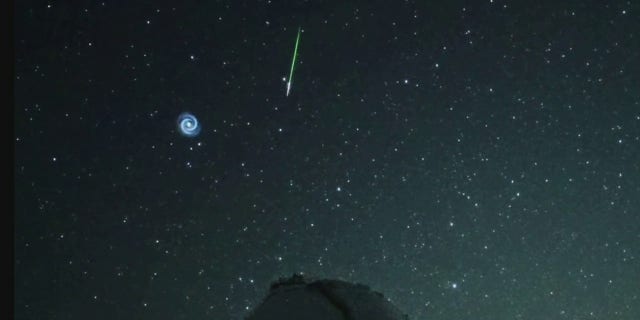 The video showed the blueish spiral passing over the Big Island telescope.
CLICK HERE TO GET THE FOX NEWS APP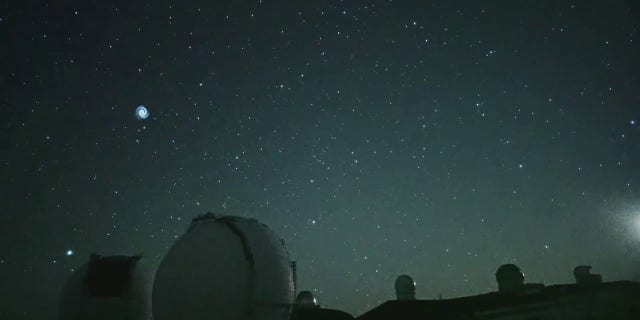 Space.com said earlier this month that this is far from the first time a similar feature was spotted after a SpaceX launch, with reports as far as New Zealand.