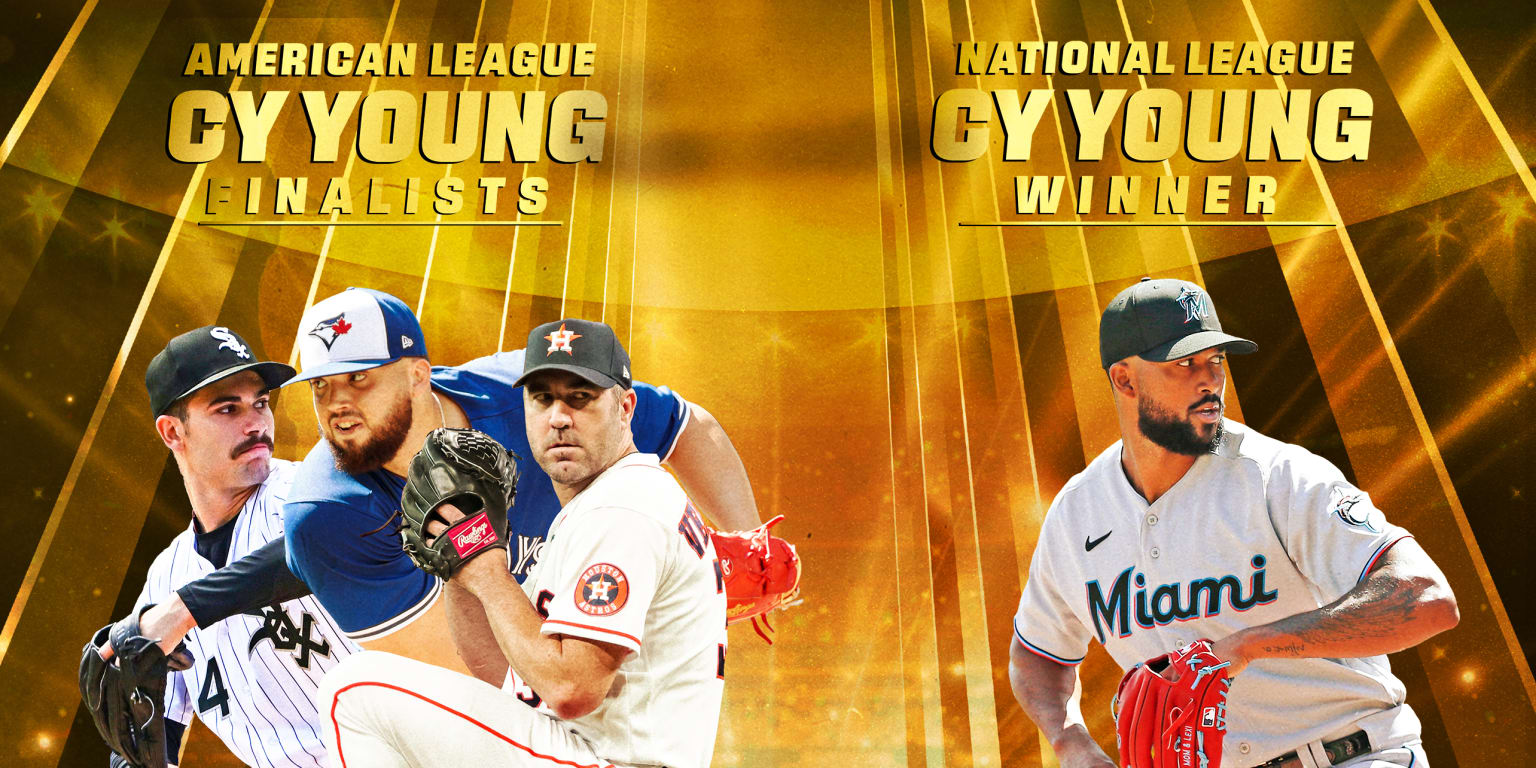 The winners of the 2022 Cy Young Awards are being announced live right now on MLB Network.
Are there clear favorites among this year's candidates?
In the American League, a likely Hall of Famer returned after missing the entire 2021 season and only enhanced his legacy. In the National League, a burgeoning ace turned in a season reminiscent of workhorses from a bygone era.
However, don't crown 'em just yet. There are four other pitchers who stepped up when their teams needed them most and who were basically unhittable for prolonged stretches. They deserve to be here just the same.
The 27-year-old Sandy Alcantara is the Marlins' first Cy Young winner after logging an MLB-high 228 2/3 innings — the highest total for any pitcher since Justin Verlander's 223 in 2019 and the highest in the NL since Clayton Kershaw's 232 2/3 in 2015. Alcantara's six complete games were the most in MLB in six years and more than any other team in MLB threw in 2022.
Alcantara's anomaly of a season saw him toss eight or more innings in 14 of his 32 starts and amass 23 2/3 more innings than his next-closest competitor (the Phillies' Aaron Nola). But there was quality to go along with the quantity. His ERA (2.28), expected ERA (2.92), strikeouts (207) and quality starts (24) were all top five in the NL.
Interestingly, Alcantara stepped up his arsenal in the late innings, giving him the presence of a starting ace and bullpen anchor, all in one. His 98.6 mph four-seamer in the eighth inning or later was the eighth-highest average velocity in MLB in those innings, his 98.6 mph sinker tied for fourth highest, his 90.5 mph slider was sixth highest and his 92.5 mph changeup was the highest.
A native of the Dominican Republic, Alcantara's strong track record with the Marlins (3.48 ERA and 122 ERA+ in 78 starts from 2018-21) had attracted only limited national attention prior to 2022. But the young man with an old-school acceptance of his responsibility to pitch deep into games took his performance to yet another level in 2022, and now he's a household name.
American League finalists