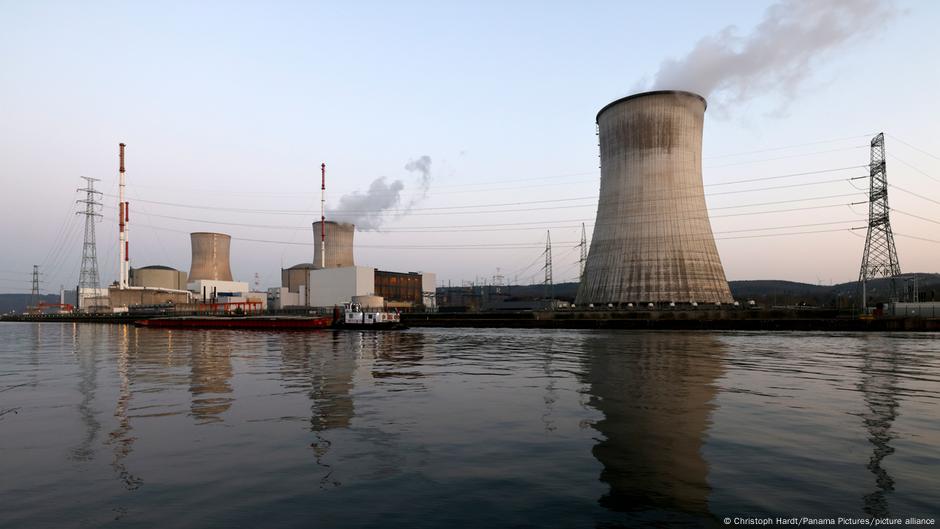 Belgium shut down its second nuclear reactor in four months on Tuesday to diminish the country's dependency on nuclear power.
The Tihange 2 reactor was long a source of controversy in neighboring Germany. For years, German officials had cited security concerns in calling for the 40-year-old plant to be shut after cracks were found in its pressure vessels.
Belgium has postponed its plans to shut down the country's supply of nuclear power despite efforts in that direction.
The reactor is 50 kilometers (31 miles) from the border with Germany.
Germany's environment minister, Steffi Lemke, told local media, "The shutdown of the plant guarantees significantly increased security in our two countries."
Why is the reactor being shut down?
Before midnight Tuesday, the Tihange 2 reactor will be taken offline as part of Belgium's long-term efforts to go without nuclear energy.
Since 2003, Belgian law has called for nuclear power to be phased out. However, the government pushed back the nuclear exit by a decade due to Russia's war against Ukraine, which has ravaged European energy markets and resulted in dramatic price increases.
Belgium's Green Party, which forms part of the ruling coalition government, has resisted any delays to removing nuclear power from the country's energy supply.
Last September, a first reactor near Antwerp was shuttered.
What is the status of Belgium's efforts to go without nuclear power?
Belgium has also announced a deal with Engie, a French firm, to extend the life of two additional reactors by 10 years.
Brussels has relied on nuclear power for about half of the country's energy needs.
Tihange 2 is the second of a total of seven reactors in Belgium to be taken offline by 2035. 
The question of nuclear power and scrutiny of Germany's decision to shut it down gained additional impetus amid Russia's invasion of Ukraine and European sanctions on fossil fuel imports from Moscow. 
ar/nm (AFP, dpa)